Refine Mask pen color
Hi, I have some experience with Paintshop Pro but have been looking for a better answer for masking/cut outs.  So recently, I have looked at several products (yours, Topas ReMask, FluidMask and a few others).  I like the results from Photo RAW best, however there are a few features of the others that I find easier to work with. This one is surely a simple fix… Keep=green. Check.  Remove=Red.  Check.  But why not make the Refine…Auto mode..blue?
How You Buy | How You Own
When you purchase ON1 Photo RAW 2019 you receive a perpetual license. That means the day you purchase ON1, you own it forever. No subscription. If you decide to become a member of ON1 Plus Pro, you will also receive a perpetual license of the latest versions of all the ON1 apps as part of your membership.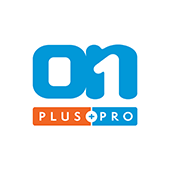 ON1 Plus Pro
+ The ON1 Skills Course Bundle

$129.99
Per Year
Includes Photo RAW 2019.6 & 2020,
Monthly Courses, Pro Tips, & much more!
Buy Now