Printing
Is it possible to have the ability to print moor than ONE picture at a time on the same sheet as it is a wast of paper if you have a print size of say 4 x 6 you cant move the picture around and place it where you want, It would be nice if you could place the picture where you want so you can plan your layout and have a variety of different pictures to print. Because I have to go into a different program to do this and it is a pain in the neck will on1 2019 have this ability.
T.Mears
How You Buy | How You Own
When you purchase ON1 Photo RAW 2019 you receive a perpetual license. That means the day you purchase ON1, you own it forever. No subscription. If you decide to become a member of ON1 Plus Pro, you will also receive a perpetual license of the latest versions of all the ON1 apps as part of your membership.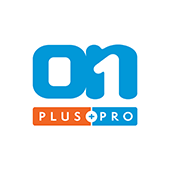 ON1 Plus Pro
+ The ON1 Skills Course Bundle

$129.99
Per Year
Includes Photo RAW 2019.6 & 2020,
Monthly Courses, Pro Tips, & much more!
Buy Now