Portrait Mode – Add Tone and Color per face capability
The addition of the Portrait mode for adjusting individual faces is a nice feature.
Since On1 can find the faces for you, it would be great if we had the tools to do additional work to make the faces individually better by having Tone and Color available per face.   Often times in bad lighting conditions faces have harsh light or in the shadows.   Being able to isolate adjustments to face areas only without the need to create a separate layer and mask for each face would be extremely helpful.
Example use cases:
Image with multiple people dancing at a wedding or a club.  Lights are colored, uneven, shadows on some faces
Group shot with less than ideal lighting
Bringing over some of the capabilities such as:
Exposure
Contrast
Highlights
Midtones
Shadows
Structure
Haze
would let us work on individual faces.
How You Buy | How You Own
When you purchase ON1 Photo RAW 2019 you receive a perpetual license. That means the day you purchase ON1, you own it forever. No subscription. If you decide to become a member of ON1 Plus Pro, you will also receive a perpetual license of the latest versions of all the ON1 apps as part of your membership.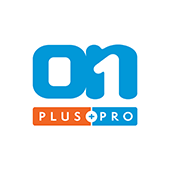 ON1 Plus Pro
+ The ON1 Skills Course Bundle

$129.99
Per Year
Includes Photo RAW 2019.6 & 2020,
Monthly Courses, Pro Tips, & much more!
Buy Now