Photo Negative Color Conversion
There is a groundswell of photographers moving to film photography, either for the first time, or as a return to days gone by. Many of these photographers utilize a hybrid approach, where they employ digital and film cameras on a single shoot, using the same lenses.
These film photographs are usually sent out to be developed. In many cases the developed rolls are then scanned at home, and processed in Lightroom, Photoshop, and, perhaps, On1 Photo RAW. In the case of print film, the scans have to be converted from negatives to positives. This can be done by using curves to invert the files, but the results are usually poor. There is a Photoshop plugin that does a good job in converting these negatives, but it is the only option out there.
I see an opportunity for On1 Photo RAW to appeal to the film/scanning market segment with a negative conversion tool within Photo RAW. The film negatives are scanned to "negative raw" files, with no color editing by the scanner software, the converted in Photo RAW. Additionally, On1's experience with film-look plug ins should help in the color adjustments to these converted negative files.
This is a small but growing market segment that is very creative, appealing, and barely addressed by the large software operations.
How You Buy | How You Own
When you purchase ON1 Photo RAW 2019 you receive a perpetual license. That means the day you purchase ON1, you own it forever. No subscription. If you decide to become a member of ON1 Plus Pro, you will also receive a perpetual license of the latest versions of all the ON1 apps as part of your membership.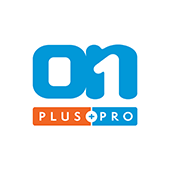 ON1 Plus Pro
+ The ON1 Skills Course Bundle

$129.99
Per Year
Includes Photo RAW 2019.6 & 2020,
Monthly Courses, Pro Tips, & much more!
Buy Now