Organize LUTS like presets
With the power of LUTs being added, I see a proliferation of user downloaded LUTs becoming cumbersome without the ability to create folders, subfolders and easily move LUTs between folders. It would also be nice to have custom LUTs show up in the Quick View Browser tab like custom presets.
How You Buy | How You Own
When you purchase ON1 Photo RAW 2019 you receive a perpetual license. That means the day you purchase ON1, you own it forever. No subscription. If you decide to become a member of ON1 Plus Pro, you will also receive a perpetual license of the latest versions of all the ON1 apps as part of your membership.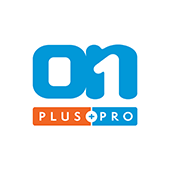 ON1 Plus Pro
+ The ON1 Skills Course Bundle

$129.99
Per Year
Includes Photo RAW 2019.6 & 2020,
Monthly Courses, Pro Tips, & much more!
Buy Now