Option to flatten layers out of effects
My 36 Mb Raw files turn into 600Mb monsters after 3-4 filters in Effects. Unfortunately, there are still many reasons why I cannot abandon Lightroom just yet; there are too many features that LR does that cannot or cannot be done as well (yet) in Photo Raw. Can you at least add a "flatten layers" option for us that would rather loose the editing capability but keep a more sane file size in LR? Right now I have to re-open in PS, then save again. Or am I missing something? I had asked the question to support but never heard back.
How You Buy | How You Own
When you purchase ON1 Photo RAW 2019 you receive a perpetual license. That means the day you purchase ON1, you own it forever. No subscription. If you decide to become a member of ON1 Plus Pro, you will also receive a perpetual license of the latest versions of all the ON1 apps as part of your membership.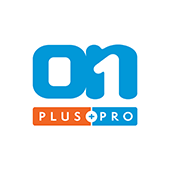 ON1 Plus Pro
+ The ON1 Skills Course Bundle

$129.99
Per Year
Includes Photo RAW 2019.6 & 2020,
Monthly Courses, Pro Tips, & much more!
Buy Now