One Click for Whitebalance + Color Profile (using Color Checker Passport)
Colorchecker Passports are a must for a professional workflow in many areas like product, fashion or wedding photography.
Current tools (e. g. lightroom add in) are horrible to use, because the creation of profiles takes many clicks and even includes closing and reopen lightroom in between.
Why not combining the white balance selector with the profile? ==> Holding down alt/option key while using the selector could instantly create and apply the corresponding profile. Obviously the color checker passport needs to recognized automatically for this step…
How You Buy | How You Own
When you purchase ON1 Photo RAW 2019 you receive a perpetual license. That means the day you purchase ON1, you own it forever. No subscription. If you decide to become a member of ON1 Plus Pro, you will also receive a perpetual license of the latest versions of all the ON1 apps as part of your membership.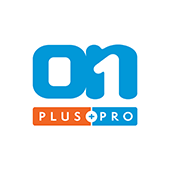 ON1 Plus Pro
+ The ON1 Skills Course Bundle

$129.99
Per Year
Includes Photo RAW 2019.6 & 2020,
Monthly Courses, Pro Tips, & much more!
Buy Now