Olympus auto Color Balance, Text enhance
I know, it's a gimmick. However, it works. Olympus includes a colour balance and text enhance in their default JPG processing in-camera.
It isn't possible to steal their algorithms, but ON should offer a variety of them, especially the colour balance. I've tested it and the GIMP auto white balance is often the closest (although not exactly the same) so, perhaps add that in and offer other options.
The text enhance has been super-handy too. Nice that the JPG has it without me even running it through a processor. However, for colour depth sometimes (rarely) Olympus misses the mark so I'd love to go back to the RAW. It's a battle sometimes to get even close to the clarity on the text. So, serious need something like that.
How You Buy | How You Own
When you purchase ON1 Photo RAW 2019 you receive a perpetual license. That means the day you purchase ON1, you own it forever. No subscription. If you decide to become a member of ON1 Plus Pro, you will also receive a perpetual license of the latest versions of all the ON1 apps as part of your membership.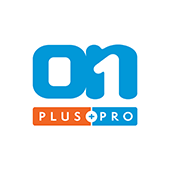 ON1 Plus Pro
+ The ON1 Skills Course Bundle

$129.99
Per Year
Includes Photo RAW 2019.6 & 2020,
Monthly Courses, Pro Tips, & much more!
Buy Now