New User Interface
If you are going to work on the new user interface I have a few suggestions which are in line with videos from Blake Rudis and his recommended workflow for processing photos in ON1
Split your right hand tool bar that currently has Browse, Develop, Effects Layers and Resize into
– Browse
– Composition
– Tone
– Color
– Effects
– Layers
– Resize
Browse could be unchanged compared to today. The only change I would like to see is to enable deleting images from the film strip view and not only from the thumbnail view.
Exporting more than one selected photo at a time should be possible from all tools. Currently this only works from Browse. When more than one photo is selected only the super selected photo is exported while in all other tools
Composition should allow to crop the photo, adjust it horizontally or vertically straight and do perspective correction. (Improved perspective correction – like DXO can do it – is one thing I'm missing in your list of coming soon features.). Lens correction could be here too
Tone should allow to do what's in Develop right now: Exposure, contrast, highlights, shadows, whites, blacks, structure and haze. Noise reduction and sharpening could remain here
Color should be the basic adjustments currently in develop: Temperature, tint, saturation, vibrance and purity.
Effects should be split into three areas with their respective submenus
– Tone Effects: black & white, dynamic contrast, grunge, HDR look, ton enhancer, vignette should be here.
– Color Effects: photo filter, color enhancer, cross process, split tone, sunshine fit here
– Artistic Effects: antique, lens flare, bleach bypass, blur, glow, textures, lens blur, vintage can be applied from here. I would sort everything in alphabetic order
Layers and Resize could remain unchanged.
Move the left toolbar for local adjustments to the right and show it above or below the current one. Crop could be removed from there.
This change in the user interface would guide the users through a good workflow of processing their photos and finally lead to better images.
How You Buy | How You Own
When you purchase ON1 Photo RAW 2019 you receive a perpetual license. That means the day you purchase ON1, you own it forever. No subscription. If you decide to become a member of ON1 Plus Pro, you will also receive a perpetual license of the latest versions of all the ON1 apps as part of your membership.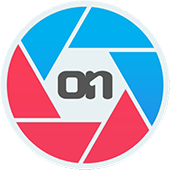 ON1 Photo RAW 2019.5
+ The ON1 Skills Course Bundle

$79.99 $63.99
Upgrade
for ON1 product owners [?]
Save $154.96!
Buy Now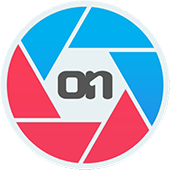 ON1 Photo RAW 2019.5
+ The ON1 Skills Course Bundle

$99.99 $79.99
Full Version
for new customers
Save $174.96!
Buy Now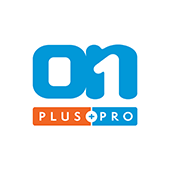 ON1 Plus Pro
+ The ON1 Skills Course Bundle

$129.99
Per Year
Includes Photo RAW 2019.5,
Monthly Courses, Pro Tips, & much more!
Buy Now