Multiple photos from Lightroom
In Photo 10 I could select multiple images in Lightroom, click Edit In > OnOne Effects 10, and edit each image in turn in Effects. When I finished one image the next one would load automatically and I could continue until I'd finished with the last image in the sequence. Now, with Photo RAW, no matter how many images I have selected in Lightroom, only one image loads in Photo RAW, and when I've finished editing that one, the application shuts down. The only way I can send multiple images from Lightroom to Photo RAW is one at a time, with the application launching and closing between each image. Its incredibly tedious and time consuming. It would be SOOOO good if I could load several images at a time from Lightroom into Photo RAW! I submitted a support ticket on this issue back in early February and was assured that it was something your tech team were aware of and it would be fixed in the next update, but so far it hasn't been fixed.
How You Buy | How You Own
When you purchase ON1 Photo RAW 2019 you receive a perpetual license. That means the day you purchase ON1, you own it forever. No subscription. If you decide to become a member of ON1 Plus Pro, you will also receive a perpetual license of the latest versions of all the ON1 apps as part of your membership.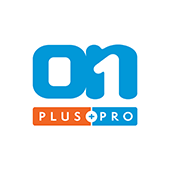 ON1 Plus Pro
+ The ON1 Skills Course Bundle

$129.99
Per Year
Includes Photo RAW 2019.6 & 2020,
Monthly Courses, Pro Tips, & much more!
Buy Now