Metadata – Keyword Listing
Hi Guy's
The Problem:
I photograph wild Flora and Fauna, including insects and birds. My macro shoots create dozens of images of the same subject at specific locations but not the same date and time so I want to retain multiple images of the subject in an album or folder. I'm finding I'm continually have to retype keywords, in my case the common name and the latin name for a species. Where the common name or scientific names are used in searches.
I find this puts a lot of extra time into the workflow when that time could be better spent on processing and cataloging the images.
I'm sure there are lots of photographers who shoot subjects other then 'brides'; 'grooms' and 'landscapes' who could benefit from a simple modification to Browse
What we have now:
We have presets that are good for standard stuff like copyright, addresses, etc. that work across multiple subjects.  BUT there is no way to access previously used keywords and apply them to a new image file. We have to retype the keyword, and not being a scholar I also have to look up the latin name to apply to groups of images after each shoot. It would not be appropriate to a create a preset just for each subject keyword
My Request:
That when a Keyword is added to any image file it is stored/saved by the Browse program to a List of Keywords. So when I next want to add that word to another group of images as I start to type the subject name, the saved name is presented to me from the keywords list for acceptance  – without having to type every character and look up the latin name in reference books.
An example would be; start to type the word 'com….mon' and a list of previously used key words would display:
Common Toad (Bufo bufo)
Common Tern (Sterna hirundo)
Common Spotted Orchid (

Dactylorhiza fuchsii)

etc.
JUST click on the one needed and select Add – job done.
I'm sure this would be useful for a wide range of photographers.
Thanks for your consideration
How You Buy | How You Own
When you purchase ON1 Photo RAW 2019 you receive a perpetual license. That means the day you purchase ON1, you own it forever. No subscription. If you decide to become a member of ON1 Plus Pro, you will also receive a perpetual license of the latest versions of all the ON1 apps as part of your membership.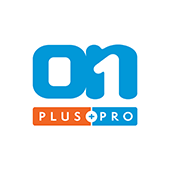 ON1 Plus Pro
+ The ON1 Skills Course Bundle

$129.99
Per Year
Includes Photo RAW 2019.6 & 2020,
Monthly Courses, Pro Tips, & much more!
Buy Now