Mask/Refine Paint – a few interface weaks
Like the results of cut outs in Photo Raw!  But there are a few user interface items that could be (easily) improved:
Paint in/Paint out selection: it would be easier to have setable buttons to click than to ve to click a drop down ox and then select the item.
I have only used Photo Raw for about an hour, so this could simply be a user-training issue.  But so far the only way I have found to change the zoom level mean moving the mouse all the way to the right, clicking on view, choosing zoom, using the hand to move to the part of the image (should it not all fit on the screen) and then click again on whatever tool I was using.  Cumbersome!  Other programs allow zooming/moving part of image being edited without having to move out of the current tool.
How You Buy | How You Own
When you purchase ON1 Photo RAW 2019 you receive a perpetual license. That means the day you purchase ON1, you own it forever. No subscription. If you decide to become a member of ON1 Plus Pro, you will also receive a perpetual license of the latest versions of all the ON1 apps as part of your membership.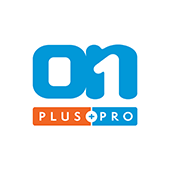 ON1 Plus Pro
+ The ON1 Skills Course Bundle

$129.99
Per Year
Includes Photo RAW 2019.6 & 2020,
Monthly Courses, Pro Tips, & much more!
Buy Now