Make Grayscale and Red Overlay masks easier to select
Currently when you're working on a mask and want to switch the view mode, the only way is to go to the menu, scroll to the bottom, then move to the right to select the mode. There should be an easier way to do this. I would like to see one of these options implemented.
Have the show/hide mask button cycle through the options ie: On with Grayscale -> Red Overlay -> Off. This way with one or two clicks you have what you want and it's always available.
In the filter masking options change the View button so that a long click would pop up with the two modes to select from and a single click would select it. Much like how the export foreground/background options work now. One drawback here is that it's only available when masking options are open.
Both of the above!
How You Buy | How You Own
When you purchase ON1 Photo RAW 2019 you receive a perpetual license. That means the day you purchase ON1, you own it forever. No subscription. If you decide to become a member of ON1 Plus Pro, you will also receive a perpetual license of the latest versions of all the ON1 apps as part of your membership.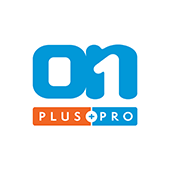 ON1 Plus Pro
+ The ON1 Skills Course Bundle

$129.99
Per Year
Includes Photo RAW 2019.6 & 2020,
Monthly Courses, Pro Tips, & much more!
Buy Now