Local Adjustment tools WITH opacity masks
To work on a raw file is great because you get the benefit of all possible informations the sensor registered. So the ability to use local adjustement tools like layers in photoshop AND to adjust the opacity of each one would be a real revolution ! And mostly appreciated by all image creators in portraits, landscapes and more ! This would be real flexibility !
How You Buy | How You Own
When you purchase ON1 Photo RAW 2019 you receive a perpetual license. That means the day you purchase ON1, you own it forever. No subscription. If you decide to become a member of ON1 Plus Pro, you will also receive a perpetual license of the latest versions of all the ON1 apps as part of your membership.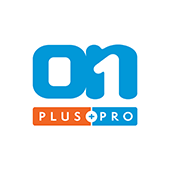 ON1 Plus Pro
+ The ON1 Skills Course Bundle

$129.99
Per Year
Includes Photo RAW 2019.6 & 2020,
Monthly Courses, Pro Tips, & much more!
Buy Now