Lightroom migration: Tag images in which adjusments exist that could not be mapped to ON1 completely
All,
I understand that not all the adjustments that have been applied in Lightroom can be easily migrated to ON1. Now, certain images may have been adjusted in Lightroom in a way that can be migrated completely to Lightroom, while for other images, adjustments may have been used that cannot be migrated by the assistant.
Now I wonder – if the migration assistant recognizes an adjustment applied in Lightroom that cannot be mapped into an equivalent ON1 adjustment – if the assistent could tag that image – say – with a keyword such as "Lightroom migrated – transforms not migrated" or similar. This would allow the user to recognize which of the images have been migrated from Lightroom, but require some manual adaptation, in order to reflect their original appearence in Lightroom.
I guess this tagging could be achieved rather easily, but would help the user a lot do determine which images require post processing, and in which way (what specifically the user should verify/ adapt before publishing the image from ON1).
Thanks – kind regards,
Arnim
How You Buy | How You Own
When you purchase ON1 Photo RAW 2019 you receive a perpetual license. That means the day you purchase ON1, you own it forever. No subscription. If you decide to become a member of ON1 Plus Pro, you will also receive a perpetual license of the latest versions of all the ON1 apps as part of your membership.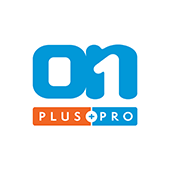 ON1 Plus Pro
+ The ON1 Skills Course Bundle

$129.99
Per Year
Includes Photo RAW 2019.6 & 2020,
Monthly Courses, Pro Tips, & much more!
Buy Now