Level and zoom tools
Having come from Lightroom I really miss the auto levelling, it's not perfect, but it's also very good.  I don't get on the draw a line on a bit that should be level, it's fiddley, bring this feature in, it would be a godsend.  Also can you add some basic zoom controls to the UI, say – + Fit, accessible everywhere in a common location, the magnifier tool seems dated and means selecting it to use it even when you were using another tool.  Cheers.
How You Buy | How You Own
When you purchase ON1 Photo RAW 2019 you receive a perpetual license. That means the day you purchase ON1, you own it forever. No subscription. If you decide to become a member of ON1 Plus Pro, you will also receive a perpetual license of the latest versions of all the ON1 apps as part of your membership.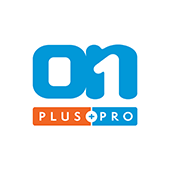 ON1 Plus Pro
+ The ON1 Skills Course Bundle

$129.99
Per Year
Includes Photo RAW 2019.6 & 2020,
Monthly Courses, Pro Tips, & much more!
Buy Now