Layer Subtitles in Effects
Currently, in Effects, only the major title group of a filter is listed in the layer stack. If you use more than one filter from that group, all you see are the group titles, and not the subtitle of the individual filter. If you want to go back and make a change, it is difficult to figure out which filter did what (e.g toning). This is especially true if you have many filters in the stack.
It would be helpful if you could see the individual filter name instead of the group name in the layer stack. It might also be helpful if we could rename the layers while in the stack.
How You Buy | How You Own
When you purchase ON1 Photo RAW 2019 you receive a perpetual license. That means the day you purchase ON1, you own it forever. No subscription. If you decide to become a member of ON1 Plus Pro, you will also receive a perpetual license of the latest versions of all the ON1 apps as part of your membership.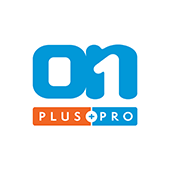 ON1 Plus Pro
+ The ON1 Skills Course Bundle

$129.99
Per Year
Includes Photo RAW 2019.6 & 2020,
Monthly Courses, Pro Tips, & much more!
Buy Now