Keyword Manager
There are more than a dozen ideas on how to handle keywords in ON1 RAW.  Is it not obvious that we need a keyword manager. We need easy additions, display, search that is highly integrated into the Browse Module. Intelligent keyword suggestions would be the ultimate options in the manager function.
How You Buy | How You Own
When you purchase ON1 Photo RAW 2019 you receive a perpetual license. That means the day you purchase ON1, you own it forever. No subscription. If you decide to become a member of ON1 Plus Pro, you will also receive a perpetual license of the latest versions of all the ON1 apps as part of your membership.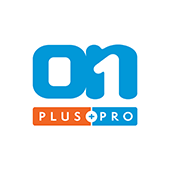 ON1 Plus Pro
+ The ON1 Skills Course Bundle

$129.99
Per Year
Includes Photo RAW 2019.6 & 2020,
Monthly Courses, Pro Tips, & much more!
Buy Now