Integration with Printing Services (Prints, Books, Gifts, etc.)
Lightroom, iPhoto, and Apple Photos all include an integrated printing service.  ON1 could partner with Mpix, Millers, etc. and integrate a print ordering solution directly into the software.  Best would be an option to design and order prints, books, albums, calendars, gifts, etc (with automatic upload to the printing service).  Users would be able to view process, edit, AND order prints, books, and gifts all in ON1!
How You Buy | How You Own
When you purchase ON1 Photo RAW 2019 you receive a perpetual license. That means the day you purchase ON1, you own it forever. No subscription. If you decide to become a member of ON1 Plus Pro, you will also receive a perpetual license of the latest versions of all the ON1 apps as part of your membership.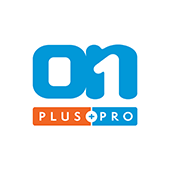 ON1 Plus Pro
+ The ON1 Skills Course Bundle

$129.99
Per Year
Includes Photo RAW 2019.6 & 2020,
Monthly Courses, Pro Tips, & much more!
Buy Now