Increased folder options when importing images from card or camera
The import to folders arrangements are quite limited. My preferred folder structure is YYYYMMDD which is taken from the Shot date in the Exif. It appears that I can only import images into a DD folder within a MM folder within a YYYY folder. Free viewer Faststone does just this, and also allows user control over different options by using 'placeholders'. I am presently having to use Faststone to download images from the card and then move to PR to perform the editing.
How You Buy | How You Own
When you purchase ON1 Photo RAW 2019 you receive a perpetual license. That means the day you purchase ON1, you own it forever. No subscription. If you decide to become a member of ON1 Plus Pro, you will also receive a perpetual license of the latest versions of all the ON1 apps as part of your membership.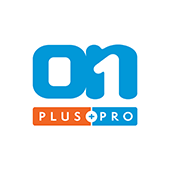 ON1 Plus Pro
+ The ON1 Skills Course Bundle

$129.99
Per Year
Includes Photo RAW 2019.6 & 2020,
Monthly Courses, Pro Tips, & much more!
Buy Now