Image resize – a better option
Quite a few times – I need to export an image (without cropping) for external use and Faststone Image Viewer, Lightroom etc allow you to put in the maximum dimensions eg 1920 horizontal and 1080 vertical. Then, when you export – no matter what size or shape your image is (including landscape and vertical) the program will limit the image to those sizes – eg you may get a 900 horizontal and 1080 vertical image (so it sits inside those constraints) with no cropping at all of the original image.
Currently, in order to do this – I have to go outside of On1 and use Fastone etc which slows down my workflow.
Many thanks
How You Buy | How You Own
When you purchase ON1 Photo RAW 2019 you receive a perpetual license. That means the day you purchase ON1, you own it forever. No subscription. If you decide to become a member of ON1 Plus Pro, you will also receive a perpetual license of the latest versions of all the ON1 apps as part of your membership.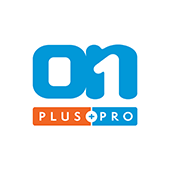 ON1 Plus Pro
+ The ON1 Skills Course Bundle

$129.99
Per Year
Includes Photo RAW 2019.6 & 2020,
Monthly Courses, Pro Tips, & much more!
Buy Now