Histogram needs visual left and right walls
The histogram in On1 Photo Raw does not have the left and right side "walls" clearly indicated.  The histogram box blends into the rest of the right panel making it impossible to see if the levels are actually at the left or right walls without turning on clipping warnings.  Compare to Lightroom Classic CC histogram, where the histogram box is a much darker shade of gray then the surrounding panel, making the histogram box more clearly differentiated from the panel it is in.
How You Buy | How You Own
When you purchase ON1 Photo RAW 2019 you receive a perpetual license. That means the day you purchase ON1, you own it forever. No subscription. If you decide to become a member of ON1 Plus Pro, you will also receive a perpetual license of the latest versions of all the ON1 apps as part of your membership.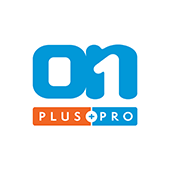 ON1 Plus Pro
+ The ON1 Skills Course Bundle

$129.99
Per Year
Includes Photo RAW 2019.6 & 2020,
Monthly Courses, Pro Tips, & much more!
Buy Now