Histogram display in browser image viewer
Pro feature missing.
Currently, when double-clicking on an image in the folder browser window, the image displays. This (browser) view of an image does not have it's associated histogram display.
Part of browsing a folder, especially after bringing in images for the first time, is to evaluate tone and color. This is done, in part via the histogram curves.
Nikon's ViewNX-i software sets a high benchmark in this regard. To gain an understanding of the importance of this, demo ViewNX-i's functionality in this area. When in the folder double click to bring the image into it's own window, then set view to Full Screen / Close Filmstrip… making sure the histogram display setting is set to on. Each image in the folder can then be viewed in turn.
Right click and either Show Lost Highlights or Show Lost Shadows can be set / displayed.
How You Buy | How You Own
When you purchase ON1 Photo RAW 2019 you receive a perpetual license. That means the day you purchase ON1, you own it forever. No subscription. If you decide to become a member of ON1 Plus Pro, you will also receive a perpetual license of the latest versions of all the ON1 apps as part of your membership.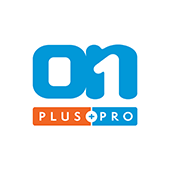 ON1 Plus Pro
+ The ON1 Skills Course Bundle

$129.99
Per Year
Includes Photo RAW 2019.6 & 2020,
Monthly Courses, Pro Tips, & much more!
Buy Now