Have Collections like Lightroom and have ability to transfer selected photos from Lightroom to ON1 and create a new collection based on those selected photos.
I normally make a collection for a set of selected photos that I have taken on a trip within Lightroom.  Want a plugin in Lightroom, so I can select those photos and send them over to ON1.  This will create a collection or Album in ON1 of the group of photos that I can work on.  Especially, if you are still using Lightroom as your main catalog.   Also it would be nice if you could transfer Lightroom's star rating over as well.  I use a feature like this in DXO PhotoLab all of time.  I first rate all of my photos in Lightroom first and then edit in some other editor.  Lightroom still has the best catalog and it's easy to filter based on camera and lens or types of filters.
How You Buy | How You Own
When you purchase ON1 Photo RAW 2019 you receive a perpetual license. That means the day you purchase ON1, you own it forever. No subscription. If you decide to become a member of ON1 Plus Pro, you will also receive a perpetual license of the latest versions of all the ON1 apps as part of your membership.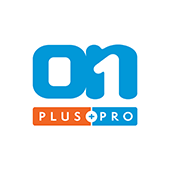 ON1 Plus Pro
+ The ON1 Skills Course Bundle

$129.99
Per Year
Includes Photo RAW 2019.6 & 2020,
Monthly Courses, Pro Tips, & much more!
Buy Now