Grouping image versions by GUID
Having originals in RAW and/or DNG, image derivatives in TIFF and JPEG for proofing, printing, web, and others. It would be good to be able to identify which images are the same accross different files.
If On1 Image browser would be able to group them by a metadata GUID would be very helpful to manage the different versions.
One choice could be using XMP Media Management Schema http://partners.adobe.com/public/developer/en/xmp/sdk/XMPspecification.pdf :
xmpMM:DocumentID:
The common identifier for all versions and renditions of a document. It should be based on a UUID..
Digital Image GUID (xmp-iptcExt:DigitalImageGUID) https://www.iptc.org/std/photometadata/specification/IPTC-PhotoMetadata :
Globally unique identifier for this digital image. It is created and applied by the creator of the digital image at the time of its creation . This value shall not be changed after that time.
Would it be helpful for anyone else?
How You Buy | How You Own
When you purchase ON1 Photo RAW 2019 you receive a perpetual license. That means the day you purchase ON1, you own it forever. No subscription. If you decide to become a member of ON1 Plus Pro, you will also receive a perpetual license of the latest versions of all the ON1 apps as part of your membership.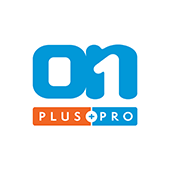 ON1 Plus Pro
+ The ON1 Skills Course Bundle

$129.99
Per Year
Includes Photo RAW 2019.6 & 2020,
Monthly Courses, Pro Tips, & much more!
Buy Now