Full .TIFF support (= layers included)
I really hope you support .TIFF-files with layers in the next time. Currently On1 Photo Raw can show them, but better no one try to open it in an editor. He will loose all his work (layers). It's a pitty that the Mother of image files is cutted. Instead this just .PSD is supported fully. I don't no why.
On1 Photo RAW has the best developer for Fuji-RAWs actually, but currently I must open .TIFF-files with included layers in an editor with my windows explorer – no good idea, I think.
Cheers Mark
How You Buy | How You Own
When you purchase ON1 Photo RAW 2019 you receive a perpetual license. That means the day you purchase ON1, you own it forever. No subscription. If you decide to become a member of ON1 Plus Pro, you will also receive a perpetual license of the latest versions of all the ON1 apps as part of your membership.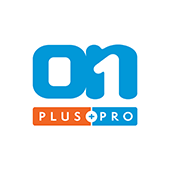 ON1 Plus Pro
+ The ON1 Skills Course Bundle

$129.99
Per Year
Includes Photo RAW 2019.6 & 2020,
Monthly Courses, Pro Tips, & much more!
Buy Now