Focus point
I think it would be useful to introduce a feature that shows the focus point/s chosen either by the camera itself or by the user, on the photo preview. This feature would help to immediately find the point of maximum sharpening on photos with little depth of field as it happens, for instance, in the original Canon raw converter (that works for Canon files only).
How You Buy | How You Own
When you purchase ON1 Photo RAW 2019 you receive a perpetual license. That means the day you purchase ON1, you own it forever. No subscription. If you decide to become a member of ON1 Plus Pro, you will also receive a perpetual license of the latest versions of all the ON1 apps as part of your membership.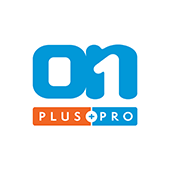 ON1 Plus Pro
+ The ON1 Skills Course Bundle

$129.99
Per Year
Includes Photo RAW 2019.6 & 2020,
Monthly Courses, Pro Tips, & much more!
Buy Now