Fixing sensor spots across multiple images
I had a few hundred images from a recent trip that showed sensor spots, especially in >f11 images. The same spots in exactly the same places. If you have sensor spots in one image, you usually have them in the same place for most of the others from that shoot.
I'd like to be able to sync the corrections I made on the first image using the Perfect Eraser in the Develop Module on to the other images. This would really speed up multi-image processing workflow.
Making the editing visible, like Lightroom, would also help as, in the rare event that one of the spot repairs isn't needed, it should be able to be deleted.
Also in Lightroom you can see the locations on an image that have been cloned or repaired in the Develop Module – this is really useful.
How You Buy | How You Own
When you purchase ON1 Photo RAW 2019 you receive a perpetual license. That means the day you purchase ON1, you own it forever. No subscription. If you decide to become a member of ON1 Plus Pro, you will also receive a perpetual license of the latest versions of all the ON1 apps as part of your membership.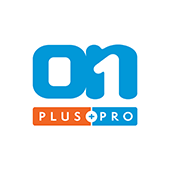 ON1 Plus Pro
+ The ON1 Skills Course Bundle

$129.99
Per Year
Includes Photo RAW 2019.6 & 2020,
Monthly Courses, Pro Tips, & much more!
Buy Now