Extend support to open source Adobe DNG file format
ON1 Raw 2017-2018 does not process *.dng files with its advanced engine. The program reverts to the previous 10.x engine, and DNG users lose out; if you've archived past years using the Adobe DNG format (and continue to do so), instead of the supported proprietary formats, you don't benefit from the speed and efficiency of ON1 Raw.  This may or may not be evident to the majority of  ON1 RAW clients; the info is buried deep in the small print.
Please consider extending functional support to the core generic Adobe DNG RAW format.
How You Buy | How You Own
When you purchase ON1 Photo RAW 2019 you receive a perpetual license. That means the day you purchase ON1, you own it forever. No subscription. If you decide to become a member of ON1 Plus Pro, you will also receive a perpetual license of the latest versions of all the ON1 apps as part of your membership.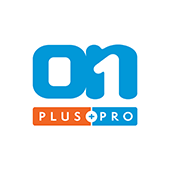 ON1 Plus Pro
+ The ON1 Skills Course Bundle

$129.99
Per Year
Includes Photo RAW 2019.6 & 2020,
Monthly Courses, Pro Tips, & much more!
Buy Now