Export with logo and other camera information on the image
Not sure if this in it all ready but i have yet to find it.
In LR i export out with my logo a png file centered at the bottom of all my images i post on-line.
I would like to be able to do this in ON1 10 and Raw.
Also would like to be able to export images with a overlay of camera setting showing things like camera used, F stop, Shutter speed, ISO, Lens used. This would be great for photo sharing sites and FB posts into camera groups.
I do this now in LR using http://www.photographers-toolbox.com/products/lrmogrify2.php
How You Buy | How You Own
When you purchase ON1 Photo RAW 2019 you receive a perpetual license. That means the day you purchase ON1, you own it forever. No subscription. If you decide to become a member of ON1 Plus Pro, you will also receive a perpetual license of the latest versions of all the ON1 apps as part of your membership.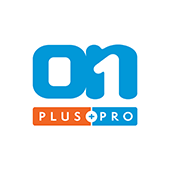 ON1 Plus Pro
+ The ON1 Skills Course Bundle

$129.99
Per Year
Includes Photo RAW 2019.6 & 2020,
Monthly Courses, Pro Tips, & much more!
Buy Now