Ensemble color and exposure grading
Sometimes photos must be processed as a group, such as panoramic photo sets for stitching. There should be the capability to grade these sets by color and exposure so that they are uniformly matched.
This is particularly important when a set is taken with automatic exposure control and/or the lighting conditions change while the series is being taken.
Generally, it would be very useful to color grade different pictures so that their palettes match.
How You Buy | How You Own
When you purchase ON1 Photo RAW 2019 you receive a perpetual license. That means the day you purchase ON1, you own it forever. No subscription. If you decide to become a member of ON1 Plus Pro, you will also receive a perpetual license of the latest versions of all the ON1 apps as part of your membership.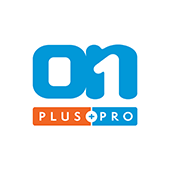 ON1 Plus Pro
+ The ON1 Skills Course Bundle

$129.99
Per Year
Includes Photo RAW 2019.6 & 2020,
Monthly Courses, Pro Tips, & much more!
Buy Now