Enhance Signing of a new option to print photo with typed in Copyright
In Lightroom, when I am ready to print –  I pick a template and then my watermark copyright and I can type it in and use what font and size I want and were I want to put it. But with ON1 Photo Raw I can only add an image with my watermark copyright and I did not like this only choice.
Could you please match Lightroom funtionality, it would be great. This is the only reason I will not abandon Lightroom 100% for ON1 Photo Raw, plus I can export it out with my copyright to JPG of the enhance picture that I will print. I usually upload those exported prints with my copyright to "Canvas on Demand" and order canvas and it will have my copyright.
Please compare the functionality with Lightroom to ON1 Photo Raw. 
Thanks in advance,
Donna Molinari
How You Buy | How You Own
When you purchase ON1 Photo RAW 2019 you receive a perpetual license. That means the day you purchase ON1, you own it forever. No subscription. If you decide to become a member of ON1 Plus Pro, you will also receive a perpetual license of the latest versions of all the ON1 apps as part of your membership.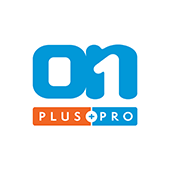 ON1 Plus Pro
+ The ON1 Skills Course Bundle

$129.99
Per Year
Includes Photo RAW 2019.6 & 2020,
Monthly Courses, Pro Tips, & much more!
Buy Now