Edit Adjustment Brush Preset Name
I use the Adjustment Tools in the Effects Module quite often, sometimes creating multiple filters.  One change I would like to see is having the ability edit the Preset "Name" in the filter module that is created in the Right Pane.   For example, if I add a new filter and select the "Lighten", the Filter shows  the name "Preset Lighten".  But if I make a slight adjustment to the Brightness slider and/or any other slider (which I do often), the "Preset Name" changes to "Custom".   I would like to have the ability to edit the "Custom" name to add my my own enhanced description.
How You Buy | How You Own
When you purchase ON1 Photo RAW 2019 you receive a perpetual license. That means the day you purchase ON1, you own it forever. No subscription. If you decide to become a member of ON1 Plus Pro, you will also receive a perpetual license of the latest versions of all the ON1 apps as part of your membership.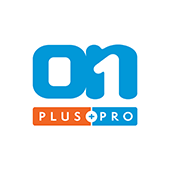 ON1 Plus Pro
+ The ON1 Skills Course Bundle

$129.99
Per Year
Includes Photo RAW 2019.6 & 2020,
Monthly Courses, Pro Tips, & much more!
Buy Now