Disgarding from layers
I notice that if you are in layers and decide to discontinue with the work you are doing, you cannot return immediately to Browse. The project you are working on is saved when you don't want it and this takes time. Whereas in ON1 Raw 2018 there was a save/close button and if you clicked close without saving your work it asked if you wished to discard the project and with one click this would return you immediately to browse. Can we please have this back again.
How You Buy | How You Own
When you purchase ON1 Photo RAW 2019 you receive a perpetual license. That means the day you purchase ON1, you own it forever. No subscription. If you decide to become a member of ON1 Plus Pro, you will also receive a perpetual license of the latest versions of all the ON1 apps as part of your membership.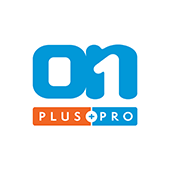 ON1 Plus Pro
+ The ON1 Skills Course Bundle

$129.99
Per Year
Includes Photo RAW 2019.6 & 2020,
Monthly Courses, Pro Tips, & much more!
Buy Now