Copyright Status Metadata Improvement Suggestion
Open a photo inside of Photoshop, and go to File> File Info… There's a tab that reads "Copyright Status." In this dropdown menu, there are 3 options 1. Unknown 2. Copyrighted 3. Public Domain. When you have "Copyright Status" set to "Copyrighted" it adds a copyright © symbol into your Photoshop document window of that file, letting you know that the status is set to "Copyrighted" I would think that this metadata is also read across Google search.
While it's possible to add and embed "copyright metadata" into your files from On1 Photo RAW, if you open that file into Photoshop and choose File> File Info…" And look under the "Copyright Status" tab, your files will say always say "Unknown." Sure, "Copyright Notice" will show your name if you added it in Photo Raw. But "Copyright Status" will default to "Unknown" every time. Capture One also defaults to Unknown as well for some reason. As far as I know, Lightroom is the only RAW processor that allows for "Copyright Status" metadata.
When you use Lightroom, and add your copyright metadata, if you open a file from LR into Photoshop, and look under the "Copyright Status" tab, you'll see that it says "Copyrighted." In addition, the Photoshop document window that shows your file name will also show a copyright © symbol.
I would like to see this copyright metadata featured added.
I think this is an important adjustment that needs to be made.
How You Buy | How You Own
When you purchase ON1 Photo RAW 2019 you receive a perpetual license. That means the day you purchase ON1, you own it forever. No subscription. If you decide to become a member of ON1 Plus Pro, you will also receive a perpetual license of the latest versions of all the ON1 apps as part of your membership.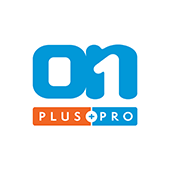 ON1 Plus Pro
+ The ON1 Skills Course Bundle

$129.99
Per Year
Includes Photo RAW 2019.6 & 2020,
Monthly Courses, Pro Tips, & much more!
Buy Now