Consolidate Borders/Filters in the Effects Module
Just upgraded to Photo Raw 2019. Very nice improvement but there is one annoying issues that remains.
Why do border/filters have to be in two places? On the left under filters and again, but not duplicated on the right under filters?
Those on the left are so much more user friendly due to the nice previews. Those on the right are fidgety and not user friendly to put it mildly!
So, can we have all Borders/Filters on the left please?
Thanks, Bruce
How You Buy | How You Own
When you purchase ON1 Photo RAW 2019 you receive a perpetual license. That means the day you purchase ON1, you own it forever. No subscription. If you decide to become a member of ON1 Plus Pro, you will also receive a perpetual license of the latest versions of all the ON1 apps as part of your membership.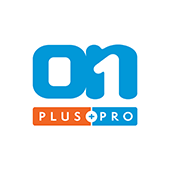 ON1 Plus Pro
+ The ON1 Skills Course Bundle

$129.99
Per Year
Includes Photo RAW 2019.6 & 2020,
Monthly Courses, Pro Tips, & much more!
Buy Now