Color Fill Icon
Please restore the Color Fill Icon. See the following from Nicole Young's blog.
Why do I prefer Color Fill layers?
Here are a few reasons why I prefer Color Fill layers to the Paint with Color feature:
Color Fill Layer names can be edited. This is ideal when working with more than one fill color and you need to organize your edits so you can go back-and-forth easily.

If you use Paint with Color, the layer names cannot be edited, so all of them will say "Adjustment" with no way to specific what the adjustment is.
Using a Color Fill Layer allows you to save and work with the layered file in Photoshop.

The Paint with Color option is an ON1 effect, which means it cannot be edited outside of the ON1 platform. You can still open the layered file in Photoshop, but the Paint with Color edits will be merged with your image.
You can easily blend the Color Fill Layer using allof the standard layer blending mode options.

Using Paint with Color, there are only three options: Solid Paint, Replace Color, and Classic. You can get to the "regular" blending modes, but it takes an extra "click" to get to them.
The Local settings (where the Paint with Color option lives) auto-applies an Exposure adjustment of –1.
This option has to be reset every time you add a new Adjustment layer; it's extremely obnoxious and I sometimes forget about it so my local edit is darkened unintentionally
How You Buy | How You Own
When you purchase ON1 Photo RAW 2019 you receive a perpetual license. That means the day you purchase ON1, you own it forever. No subscription. If you decide to become a member of ON1 Plus Pro, you will also receive a perpetual license of the latest versions of all the ON1 apps as part of your membership.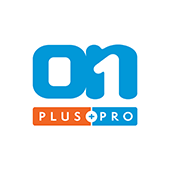 ON1 Plus Pro
+ The ON1 Skills Course Bundle

$129.99
Per Year
Includes Photo RAW 2019.6 & 2020,
Monthly Courses, Pro Tips, & much more!
Buy Now