Clone stamp, retouch brush for masks.
I'd like to be able to use the Clone Stamp and Retouch Brush on masks. I was just playing with refining the edge of a mask and noticed the gradient feathering at the edge was mostly consent, but there were areas where touch-ups were needed. Here's how it could work:
Setting the mask to grayscale, I'd like to use the Fix tools on the mask itself. It would be as easy to fix the mask as fixing a photo. I could clone-stamp from areas where the gradient is perfect to those where it isn't.
I would think, given that these tools already work on image buffers, getting them to work on the buffer holding the mask would be simple. But I have no idea how PR internals are arranged so it may not be easy at all.
At any rate, I don't know if others would find this of use but I sure would.
How You Buy | How You Own
When you purchase ON1 Photo RAW 2019 you receive a perpetual license. That means the day you purchase ON1, you own it forever. No subscription. If you decide to become a member of ON1 Plus Pro, you will also receive a perpetual license of the latest versions of all the ON1 apps as part of your membership.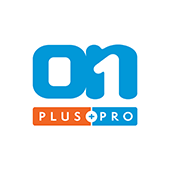 ON1 Plus Pro
+ The ON1 Skills Course Bundle

$129.99
Per Year
Includes Photo RAW 2019.6 & 2020,
Monthly Courses, Pro Tips, & much more!
Buy Now