Checksum analysis/verification of moved or copied files
Add file verification whenever importing files from camera cards or moving them from one location to another. Right now the only way to assure you've copied files from a camera card onto a computer is to first use an application like ShotPut Pro or Chronosync. These will not only copy files to desired locations but verify their integrity using various methods of analysis, comparing the new file to the old to assure an exact match. It's a safety issue. As files get larger and larger the risk of data corruption increases. Verification lets the user move forward with the knowledge that the files have been copied properly, and a camera card can be reformatted. Adding this functionality into the browser saves at least one step, and the commensurate time.
How You Buy | How You Own
When you purchase ON1 Photo RAW 2019 you receive a perpetual license. That means the day you purchase ON1, you own it forever. No subscription. If you decide to become a member of ON1 Plus Pro, you will also receive a perpetual license of the latest versions of all the ON1 apps as part of your membership.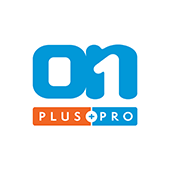 ON1 Plus Pro
+ The ON1 Skills Course Bundle

$129.99
Per Year
Includes Photo RAW 2019.6 & 2020,
Monthly Courses, Pro Tips, & much more!
Buy Now