Bring back crop tools when used as a plugin from Lightroom
I used to be able to bring photos from Lightroom to On1 Photo Raw and add layers to act as texture enhancements.  Those new layers didn't always fit properly and I was able to rotate and resize so that they matched the size of the photo.  I can't do that now.  I think I have two workarounds but they are extremely time consuming.  It was so easy the way it worked in On1 Photo RAW 2018.  Please bring back the crop tools when On1 Photo RAW is used as a plugin from Lightroom, Photoshop, etc.
How You Buy | How You Own
When you purchase ON1 Photo RAW 2019 you receive a perpetual license. That means the day you purchase ON1, you own it forever. No subscription. If you decide to become a member of ON1 Plus Pro, you will also receive a perpetual license of the latest versions of all the ON1 apps as part of your membership.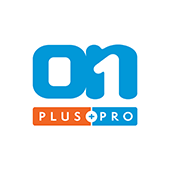 ON1 Plus Pro
+ The ON1 Skills Course Bundle

$129.99
Per Year
Includes Photo RAW 2019.6 & 2020,
Monthly Courses, Pro Tips, & much more!
Buy Now