Better send to function in browse for pure photoshop psd files
hallo,
i can't re-edit a pure photoshop psd in ON1 browse.
i have externally created a psd with photoshop with few layers : camera raw, sylver efex pro 2.
i launch on1 and it displays the psd with a black and white thumbnail. super !
i right clic on psd and "send to photoshop with original". this is the only way to lauch photoshop.
it works perfectly !!! i see the layers.
i add a LUT adjutsment layer in photoshop and save and come back to on1 browse. lut is displayed on the thumbnail. perfect !!!!
i send to photoshop a second time with original and on1 is blocked with an incompatible tool warning message.
this is not normal because i don't ask any process to on1, just ask browse to be used as a file explorer which launches an external application.
it should work like lightroom
marc
How You Buy | How You Own
When you purchase ON1 Photo RAW 2019 you receive a perpetual license. That means the day you purchase ON1, you own it forever. No subscription. If you decide to become a member of ON1 Plus Pro, you will also receive a perpetual license of the latest versions of all the ON1 apps as part of your membership.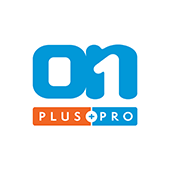 ON1 Plus Pro
+ The ON1 Skills Course Bundle

$129.99
Per Year
Includes Photo RAW 2019.6 & 2020,
Monthly Courses, Pro Tips, & much more!
Buy Now