Backup of On1 edits and metadata
If I do not choose to have edits saved in sidecar files, On1 should provide a backup mechanism. It should let me choose a folder of my choice and save all my photo edits and metadata into that file. Then there should be a restore function which is the inverse of this.
On a similar note, maybe have a menu function to save all edits to sidecar files. Have this occur for all photos in the current folder, or current folder and recursive. This allows us to not initially have sidecar files, but later decide to use sidecar files.
How You Buy | How You Own
When you purchase ON1 Photo RAW 2019 you receive a perpetual license. That means the day you purchase ON1, you own it forever. No subscription. If you decide to become a member of ON1 Plus Pro, you will also receive a perpetual license of the latest versions of all the ON1 apps as part of your membership.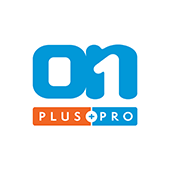 ON1 Plus Pro
+ The ON1 Skills Course Bundle

$129.99
Per Year
Includes Photo RAW 2019.6 & 2020,
Monthly Courses, Pro Tips, & much more!
Buy Now