Automated skin smoothing and shine reduction
An option which applies skin smoothing and shine reduction automatically to selected images/images within a project/individual images. Essentially, this will automate this as much as possible (using face detection), with an option to show the masked area for which the effect has been applied for fine tuning if required (using brushes).
How You Buy | How You Own
When you purchase ON1 Photo RAW 2019 you receive a perpetual license. That means the day you purchase ON1, you own it forever. No subscription. If you decide to become a member of ON1 Plus Pro, you will also receive a perpetual license of the latest versions of all the ON1 apps as part of your membership.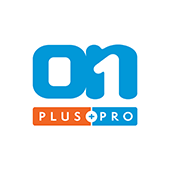 ON1 Plus Pro
+ The ON1 Skills Course Bundle

$129.99
Per Year
Includes Photo RAW 2019.6 & 2020,
Monthly Courses, Pro Tips, & much more!
Buy Now