Auto Tone is too dark on some photos using both dark tones and heavy contrast
Auto tone function is often quite off and not useful because it uses contrast to spread the tones. That creates an ugly result.
For efficiency, I would like to see a group of photos selected and use the auto tone function to get all the photos in a near acceptable tonal result. Right now, I believe I am limited to one photo at a time. But the results are usually not pleasing either. Multiple photo development would be great if it was optionally done in batch mode.
How You Buy | How You Own
When you purchase ON1 Photo RAW 2019 you receive a perpetual license. That means the day you purchase ON1, you own it forever. No subscription. If you decide to become a member of ON1 Plus Pro, you will also receive a perpetual license of the latest versions of all the ON1 apps as part of your membership.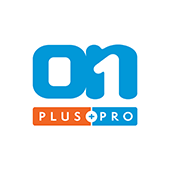 ON1 Plus Pro
+ The ON1 Skills Course Bundle

$129.99
Per Year
Includes Photo RAW 2019.6 & 2020,
Monthly Courses, Pro Tips, & much more!
Buy Now