Apple Aperture Managed Libraries Conversion Feature for On1 RAW
I would like to recommend that On 1 create a conversion feature in On1 RAW, similar to what Lightroom has, that would convert Aperture Managed Libraries to formats that could be used with On 1 RAW and other programs (.PSD/.TIFF/.JPEG), and retaining the Aperture catalog structure resident in existing user libraries.
I have used On 1 software since version 7 (Perfect Photo), and have used On 1 as an Aperture plug-in up to version 10.5…and still use it occasionally for convenience, but mostly I use On 1 RAW 2018. To use On 1 RAW, I export individual photo files to my desktop and open them in On 1 for editing.  I save the files to the desktop and import them back into Aperture.  This is a bit cumbersome and time consuming.  With the ability to convert Aperture libraries in On 1, it would greatly simplify the editing and archiving processes, and perhaps encourage more Aperture hold-outs who do not want to use the unsophisticated Apple Photos, or unintuitive and difficult to learn, Lightroom.
There are a number of Apple Aperture users who are stuck with large Aperture Managed Libraries, who have not converted to other formats and continue to use Aperture.  There will come a point in time when we will have to upgrade our operating systems to enable use of newer software which will render Aperture useless.  Heretofore, we hold-outs have not upgraded our operating systems and continue to use Aperture for a number of reasons as stated further in this communication.  Some have mistakenly upgraded to more current versions of OS-X, only to render Aperture and Aperture Managed Libraries…useless.
I have recently read a number photography blogs regarding the reluctance of Aperture users to convert their Aperture Libraries to .JPEG/.TIFF/.PSD formats, or to utilize the primitive Apple Photos, or even to allow Lightroom to convert their libraries for a number of reasons as follows;
 .JPEG/.TIFF – for large Aperture Libraries = this process is very time consuming and complicated.
Apple Photos – The catalog and edit functions are very unsophisticated and lack the features of Aperture, and even LR.
Lightroom – Although LR is a sophisticated catalog/editing program, it is unintuitive and difficult to learn,  Also, with Adobe moving to subscription services, many, including myself are not interested in paying monthly fees.
I have been an On 1 Plus member since the programs inception, and enjoy using On 1 software as my primary photo editing software.  I do use other editing software as well.  I have 15 Aperture libraries with 4+TB's of photos.  Adding the conversion feature to On 1 would certainly help me and other hold-outs in reducing the time spent on our current convoluted workflow processes.  It may also encourage increased sales off On1 software.
Thank you for your consideration of this recommendation.
Sincerely,
David Rowe
perdjr@me.com
256-489-2608
How You Buy | How You Own
When you purchase ON1 Photo RAW 2019 you receive a perpetual license. That means the day you purchase ON1, you own it forever. No subscription. If you decide to become a member of ON1 Plus Pro, you will also receive a perpetual license of the latest versions of all the ON1 apps as part of your membership.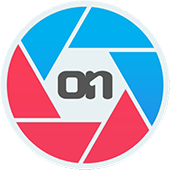 ON1 Photo RAW 2019.5
+ The ON1 Skills Course Bundle

$79.99 $63.99
Upgrade
for ON1 product owners [?]
Save $154.96!
Buy Now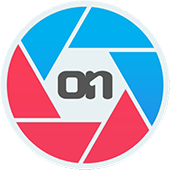 ON1 Photo RAW 2019.5
+ The ON1 Skills Course Bundle

$99.99 $79.99
Full Version
for new customers
Save $174.96!
Buy Now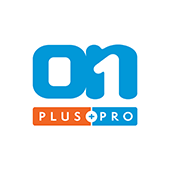 ON1 Plus Pro
+ The ON1 Skills Course Bundle

$129.99
Per Year
Includes Photo RAW 2019.5,
Monthly Courses, Pro Tips, & much more!
Buy Now