AI enabled Auto Tone learns your style preferences
Photographers often have a preference for overall tone , highlight and shadow treatment etc. Adobe Lightroom Auto tone is very predictable in that in almost always raises the exposure of the photo and tends toward a high key look. It has its own 'style baked in' the algorithm. A proper auto tone function should learn from the user and understand more subtle style preferences so that the photographer can get quickly to a familiar baseline rather than one decided by programmers.
How You Buy | How You Own
When you purchase ON1 Photo RAW 2019 you receive a perpetual license. That means the day you purchase ON1, you own it forever. No subscription. If you decide to become a member of ON1 Plus Pro, you will also receive a perpetual license of the latest versions of all the ON1 apps as part of your membership.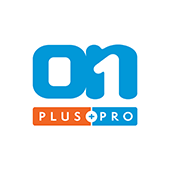 ON1 Plus Pro
+ The ON1 Skills Course Bundle

$129.99
Per Year
Includes Photo RAW 2019.6 & 2020,
Monthly Courses, Pro Tips, & much more!
Buy Now