AI-based Auto-Awesome Filter
Something similar to Adobe Sensei in Lightroom, Accent AI Filter in Luminar 2018, or how Google Pixel camera auto-processes photos. This filter would utilize a machine learning model that identifies the scene & type of photo, and applies settings to make it auto-awesome. It would basically serve as a 1-click workflow that works reasonably well for 95% of pictures.
How You Buy | How You Own
When you purchase ON1 Photo RAW 2019 you receive a perpetual license. That means the day you purchase ON1, you own it forever. No subscription. If you decide to become a member of ON1 Plus Pro, you will also receive a perpetual license of the latest versions of all the ON1 apps as part of your membership.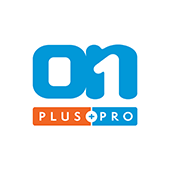 ON1 Plus Pro
+ The ON1 Skills Course Bundle

$129.99
Per Year
Includes Photo RAW 2019.6 & 2020,
Monthly Courses, Pro Tips, & much more!
Buy Now