Add support for Lightroom and Photoshop presets and brushes
How can ON1 replace Photoshop and Lightroom if they don't support presets and brushes from these programs? Please add support so those who have purchased presets and brushes can use them with ON1. Also please create a way to import Aperture Libraries while maintaining keywords, metadata, etc. as much as possible. I have over 80000 photos and it would be impossible to redo all the work on them that I've done over the years in Aperture. Thank you.
How You Buy | How You Own
When you purchase ON1 Photo RAW 2019 you receive a perpetual license. That means the day you purchase ON1, you own it forever. No subscription. If you decide to become a member of ON1 Plus Pro, you will also receive a perpetual license of the latest versions of all the ON1 apps as part of your membership.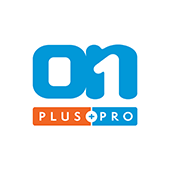 ON1 Plus Pro
+ The ON1 Skills Course Bundle

$129.99
Per Year
Includes Photo RAW 2019.6 & 2020,
Monthly Courses, Pro Tips, & much more!
Buy Now