Add rating metadata to each thumbnail in filmstrip
Please add the following metadata to the thumbnails in film strip mode (rating, like, and possible color label).
This will significantly improve the speed of culling and allow for a non-linear processing of images. This would also complement the filter functionality enhancing the culling experience and overall workflow speed while minimizing mouse clicks.
BR Magnus
How You Buy | How You Own
When you purchase ON1 Photo RAW 2019 you receive a perpetual license. That means the day you purchase ON1, you own it forever. No subscription. If you decide to become a member of ON1 Plus Pro, you will also receive a perpetual license of the latest versions of all the ON1 apps as part of your membership.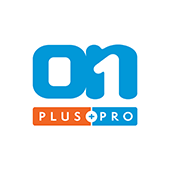 ON1 Plus Pro
+ The ON1 Skills Course Bundle

$129.99
Per Year
Includes Photo RAW 2019.6 & 2020,
Monthly Courses, Pro Tips, & much more!
Buy Now