Add a separate Blending or Feathering tool/brush to "smooth" any brush action!!
Something that I REALLY REALLY miss from Aperture is a feathering tool which is in effect just a really nice blending tool! So NO MATTER WHICH brush action you use… cloning, dodging, burning, blurring, saturation etc,etc. the feathering/blending brush will help blend where the adjustment or masking brush was used on the original image. And of course the amount of blending should be adjustable as well.
How You Buy | How You Own
When you purchase ON1 Photo RAW 2019 you receive a perpetual license. That means the day you purchase ON1, you own it forever. No subscription. If you decide to become a member of ON1 Plus Pro, you will also receive a perpetual license of the latest versions of all the ON1 apps as part of your membership.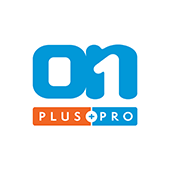 ON1 Plus Pro
+ The ON1 Skills Course Bundle

$129.99
Per Year
Includes Photo RAW 2019.6 & 2020,
Monthly Courses, Pro Tips, & much more!
Buy Now